Get the latest coupon codes for VMware.com
Home
|
Privacy Policy
|
Contact Us
What Makes VMware Player 8 Different from VMware Workstation 12?

---
© VMware Coupon Codes 2016. All Rights Reserved.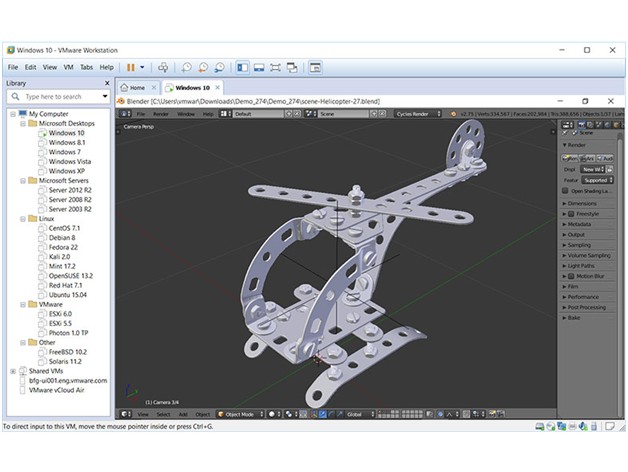 When Compared with Workstation 12 Pro

- Support for Operating System

VMware Player 8 supports almost all windows operating systems up to Windows 10, including Windows XP and Windows 7. It also supports CentOS 7, Ubuntu 14.10, SUSE Linux Enterprise 12, OpenSUSE 13.2 and Red Hat Enterprise Linux 7.

VMware Workstation 12 packs all the leading edge tools for the developers to work on virtual environment, without any lag. It supports almost all versions of Windows, including Windows 10, and Linux. Moreover, it lets the user to benefit from the latest Windows feature, like Cortana (the personal digital assistant) and the linking capabilities of the new Edge web browser.

- Hardware Support

When compared to the previous versions, Player 8 has enabled Intel Haswell microarchitecture extension to keep in pace with the emerging needs of the professionals. The new CPU enablement has helped the player to improve the efficiency by 45%, even when you use CPU intensive applications.

Workstation 12 is highly compatible with all the modern hardware and was successful in achieving an efficiency percentage much higher than its predecessors.

- Enhanced Graphics

Player 8 is optimized to work with the latest hardware, including high end laptops and tablets with high resolution.
Workstation has gone a step further ahead of the Player by offering enhanced support for 4K UHD and QHD+ displays that enables the user to have a very clear view of the data.
Are you looking for a streamlined light desktop virtualization solution that can run more than one operating system simultaneously, that too without rebooting. Then VMware Player 8 is a good choice. In addition to the support for a number of operating systems, the simple user interface makes the things too simple even for a novice to work with this virtualization tool. The user friendliness is an added advantage which is worth mentioning when discussing about this Player.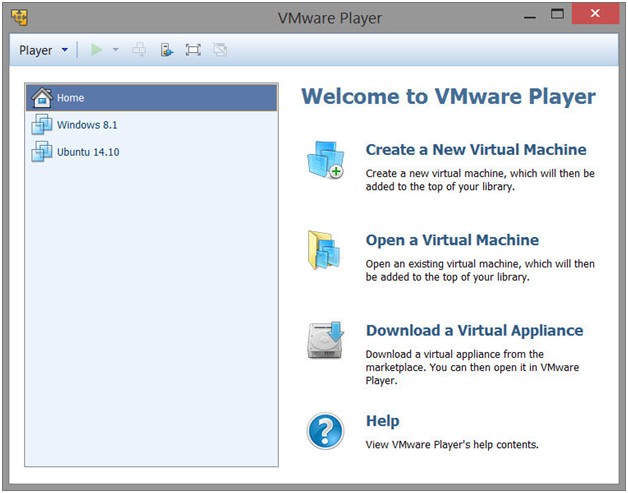 Additional Features included in VMware Workstation 12 Pro

- Enhanced connectivity

Even though the VMware Player 8 supports HD videos, it fails to support the latest hardware supporting 7.1 surround sound. Workstation 12 complements this issue by supporting it. The user can enjoy crystal clear conference calls on Skype or Lync within guest virtual machines. Workstation offers enhanced connectivity by supporting USB 3.0, which enables ultra fast file transfer with other peripheral devices. The connection to printer, webcam and headset in the virtual machine are set up using Bluetooth.

- Hardware compatibility

Workstation houses Broadwell and Haswell microarchitecture and supports even the most recent Intel 64-bit x86 processor to provide maximum performance. The virtual tablets sensors of the Workstation with the latest Intel based tablets enable the application running on the virtual machine to recognize the movements of the device and respond to it, quickly.