Get the latest coupon codes for VMware.com
Home
|
Privacy Policy
|
Contact Us
VMware Fusion 8 and Parallels Desktop 11 for MAC Comparison - Find the Best Way to Run Windows on a Mac

---
© VMware Coupon Codes 2016. All Rights Reserved.



Productivity is directly linked to the performance of the machine used. It is one of the main reasons why professionals are selective in using VM Software that can run even the graphic and resource intensive applications without compromising on the performance. Virtualization lets you have both Mac and Windows app run side-by-side. A number of virtualization software is available in the market, however the ease of use and user friendliness for the beginners makes VMware and Parallels, the most demanding virtualization tools.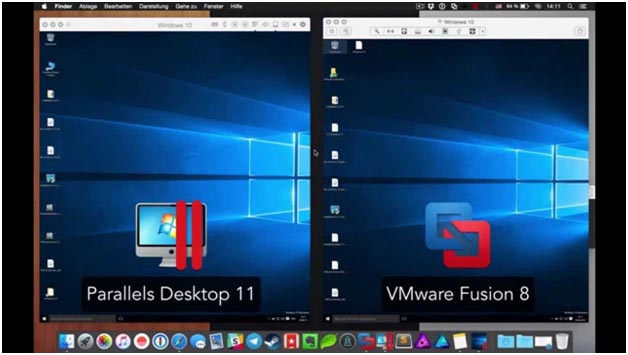 Most OS X users looking to run Windows and other x86 operating systems on their Macs prefer parallels or VMware. VMware and Parallels are pioneers in providing VM solutions to business around the globe, regardless of the size of the organizations. The similar feature list offered by both of the products makes them the best competitors in the global market.

VMware and Parallels work in a similar manner by duplicating the workings of an actual Windows PC on your Mac. Parallels and Fusion offer different versions to match the demands of the users. Different versions offer additional features and multi-user licenses, and the user can pick the right version for their use.

Versions from VMware:

- VMware Fusion 8
- VMware Fusion 8 Pro

Parallels 11 include:

- Parallels Desktop
- Pro Edition
- Business Edition

The following result shows that Fusion 8 wins in single-core performance and multi-core performance

Single Core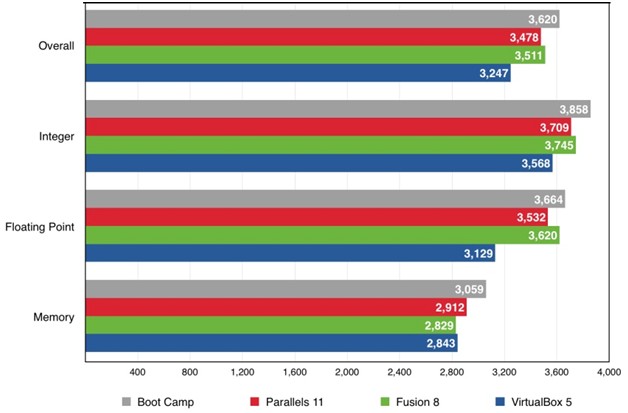 Multi-core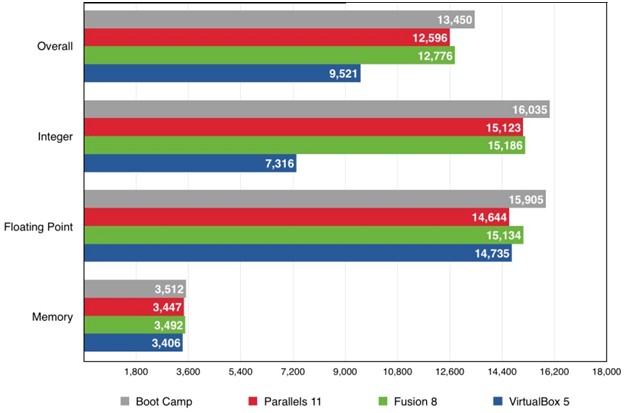 Letís have a detailed look at the core set features of VMware Fusion 8 and Parallels Desktop 11

The list of incredible features makes it really a hard choice for the users to find the right fit for them. When compared with the older versions, the companies have integrated the most novel features to make their new product a big success.

In Common

Wizard: Fusion and Parallels are easy to start with as both of them provide a wizard, that will guide you in each step with instructions on how to use the virtualization and get best out of it.

Support for OS: Both of them support a number of OS, including Windows 10, OS X El Capitan, and Linux versions.

Boot Camp: The Parallels and Fusion offer great support to quickly convert your existing Boot Camp partition into a virtual machine, if you are using Boot Camp to run Windows on your Mac.

Makes you feel as if you are a native user: Fusion and Parallels help you hide Windows desktop, including the important features, start menu and task bar. Both software come with an ingenious pull-down menu, which is located on the top of the Mac screen. The pull down menus makes the working simple as it lets the user to view all the important features, controls, and key Windows commands on the Mac desktop.